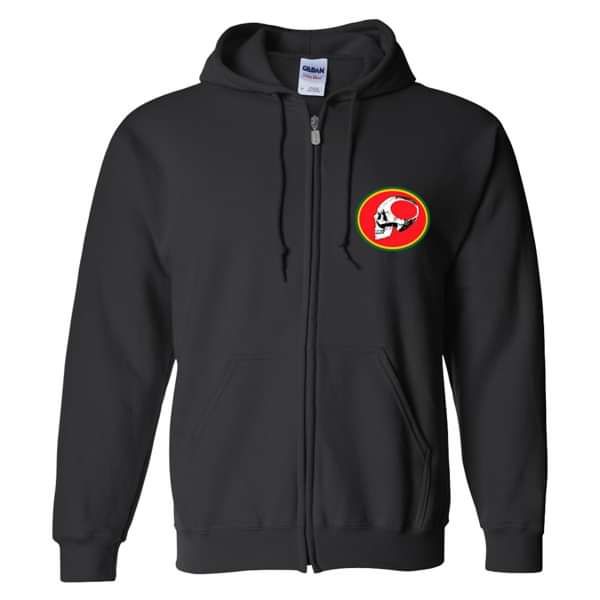 Mindless Records Zip Hoodie
Mindless "skull" on the front, full Mindless Records logo on the back. Bold and tough - and just like the ones worn by Mindless insiders...
Unisex.
Please note: This is a print on demand item. Please allow a few extra days for delivery. Print on demand items can only be returned in the case of damaged goods.